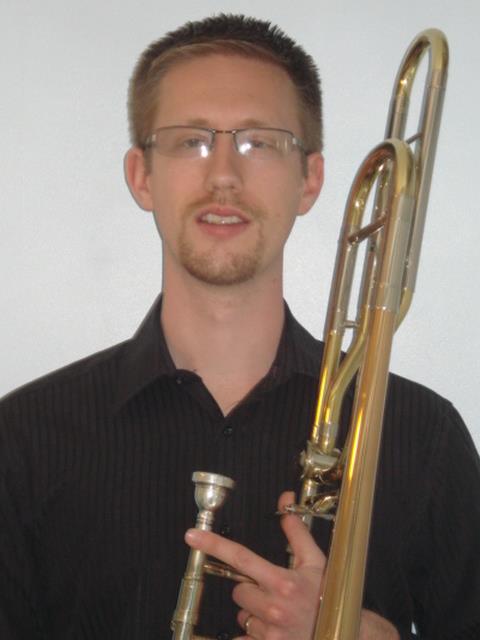 COVID-19 UPDATE (18th June 2021).
Necessary precautions are being taken to mitigate risk levels; parents/carers/schools have been informed of the details for the relevant setting. If an individual pupil needs to self-isolate I will do my best to accommodate online lessons but cannot guarantee to do so. In the event of further lockdowns or if I need to self-isolate, online lessons will be provided.
Please check your emails (including junk/spam folders) and my social media pages regularly for updates. Thank you for your patience and understanding during this unprecedented time.
I am a highly motivated and enthusiastic peripatetic brass and recorder teacher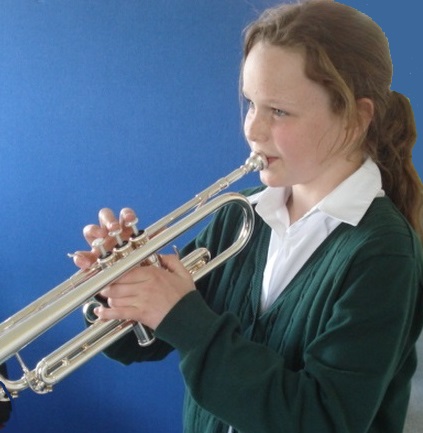 offering a diverse range of high quality musical learning opportunities for instrumental tuition, First Access (whole class) and Curriculum Music teaching as an Associate Provider for Wiltshire Music Connect. As part of this I was the winner of the Outstanding Contribution to Music Education 2021 Award, and was nominated for Outstanding Contribution to Music Education 2020, and for Music Educator of the Year 2020 - Young People's Choice in the Wiltshire Music Education Awards. I am also a freelance brass player, specialising in trombone/euphonium. Working closely with Wiltshire Music Connect and Learning Resources Hub I chair the steering group for the Instrument Hire Scheme in Wiltshire, I lead CPD events for other teachers, and act as a mentor for new Associate Providers. I also work as a supply teacher across all age ranges, and am a senior examiner, team leader, moderator, examination paper scrutineer, and standards verifier with a leading exam board, marking GCSE and A Level Music papers as well as moderating GCSE and BTEC coursework.
Working with children and young people is particularly important to me, as I believe music provides a valuable foundation to increase self-confidence, develop teamwork and social skills, and provides an environment for achieving higher self-esteem. As a peripatetic music teacher, I work both in schools and in the home environment. My classroom experience is varied and includes working with primary, secondary and special schools. This provides me with the ability to work with children across the behavioural and educational needs spectrum.
I am currently the conductor of North Wiltshire Intermediate Wind Band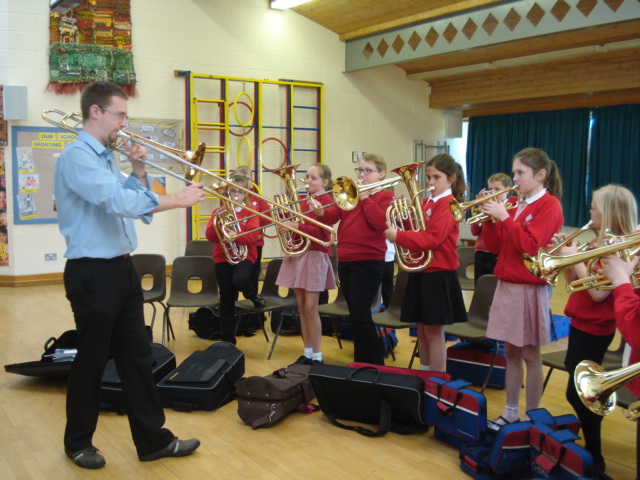 and Westbury Choral, and the assistant conductor for West Wiltshire Intermediate Wind Band, West Wiltshire Junior Wind Band and Amesbury Town Band. I am also the principal trombonist here and play trombone for Bratton Silver Band, as well as singing with In Ecclesia. I perform at concerts and events throughout Wiltshire and the surrounding area, and regularly conduct and play for bands and orchestras across the south west of England, including pit bands for amateur and professional shows.
Extra-curricular activities are very im portant to me; I am passionate about creating highly successful productions and performances for both children and adults, for the enjoyment of those involved and the wider community.
Professional Qualifications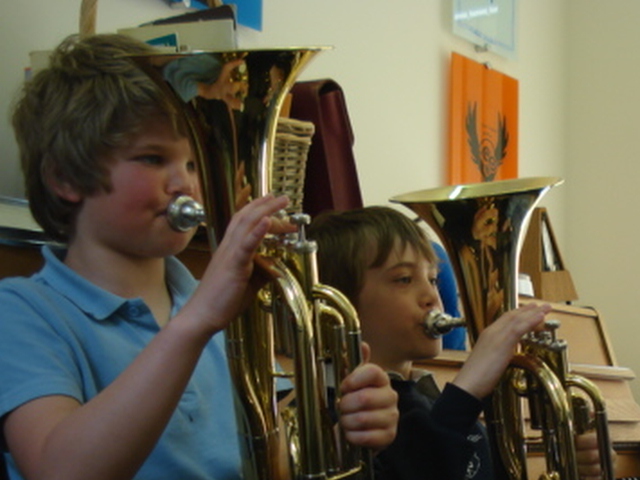 BMus – Cardiff University
PGCE & QTS (Secondary Music) – Bath Spa University
ABRSM Grade 8 Trombone & Euphonium
ABRSM Grade 5 Piano
Trinity Guildhall/Open University KS2 Music CPD Programme
A list of Continuous Professional Development (CPD) activities, up-to-date Safeguarding, DBS, and Public Liability Insurance certificates are available upon request.